1LA8 / 1PQ8 N - Compact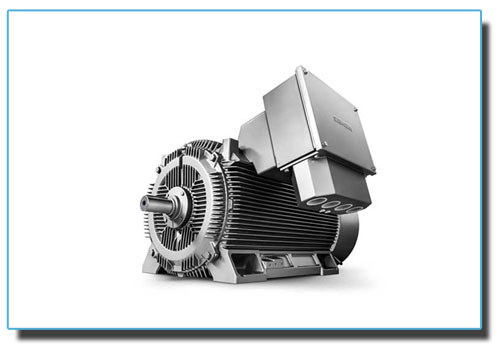 ---
Product Description
Higher output from the same frame size; this is the concept of the new 1LA8 series motors introduced in India by SIEMENS after achieving a great success in Europe. These state-of-the-art generation of motors have outputs as much as 60% higher than 1SE0 motors for the same frame size. Compactness and high efficiency are the special features of the new 1LA8 / 1PQ8 Series Motors.
All the motors upto 630 kW are suitable for 415V supply. Ratings beyond 710 kW are suitable for 690V supply. Frequency in both the cases is 50 Hz.
The motors are suitable for continuous operation at the rated outputs, for the voltage and frequency conditions at an ambient of 40°C. The motors can be offered in IMB3, IMV1 and IMB35 construction as per IS:2253.
Winding wires with dual coat enamel with temperature class 200 are used. These wires have superior electrical, mechanical and thermal properties.
1LA8 motors are provided with a very efficient cooling system. This system combines the advantages of the cooling systems of conventional TEFC motors and conventional CACA motors, while retaining the simplicity of the TEFC motors in construction. The N-Compact series of motors upto 630kW are suitable for 415V supply. Ratings beyond 710kW are suitable for 690V supply.
Type : N –Compact Motors
Output : 250 kw… 1750 kW
Poles : 2,4,6 & 8 Pole.